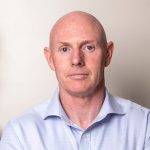 Consistency is Key to Safe Workplaces
Meet Nathan McDonald, the founder and Head Trainer of Resolution Education, a business dedicated to empowering employees to handle difficult situations with confidence.
A background in business and a passion for keeping people safe motivated Nathan to examine the impacts of occupational violence and aggression (OVA) and address it through adult education.
Drawing from his 25 years of experience in developing and delivering training, Nathan sheds light on the pervasive issue of OVA and stresses the importance of establishing clear organisational boundaries and consistent strategies to prevent and mitigate difficult situations in the workplace.
The prevalent issue of OVA
Resolution Education trains organisations across Australia and New Zealand, in many different industries. The training covers a vast range of roles, circumstances, and issues.
Beyond the differences and unique set of OVA incidents that come with each industry, one thing is certain—OVA is a significant problem, faced worldwide, in all industries, and in a range of different roles. It is a difficult fact and something that Nathan addresses every day.
We asked Nathan about the common concerns seen in the various industries he works with.
'Often people are angry with the service or product they're getting or with the company policies and procedures. These situations can be intensified by miscommunications, cultural differences, mental health challenges, and drug and alcohol use.'
OVA is a widespread issue, and the consistent stream of enquiries for training that Resolution Education receives only proves the extent of the issue. Many customers, clients, patients, and members of the public are unhappy, anxious, and stressed, and it's the employees dealing with the brunt of it.
'They [the employees] deem OVA as part of their job and something that they need to sort out themselves.'
Unfortunately, Nathan frequently observes this prevalent 'part of the job' mentality, as well as a lack of preventative training measures. This is demonstrated in the frequency of training requests that are as a reaction to serious incidents, rather than proactive measures which if taken, could have minimised the seriousness of the incidents.
'If we look at how often organisations talk about dealing with difficult and heightened customers, you'll see it's very rare, and very rare that companies get training on it.'
Nathan believes that dealing with occupational violence and aggression requires all team members to be trained on how to handle angry customers and understand the organisational boundaries. He emphasises the importance of all team members adhering to the boundaries put in place as this creates consistency in the workplace.
'Unfortunately, there is no point training the team on organisational policies and procedures if not everyone is going to follow them.'
Preventing and mitigating OVA is a collective responsibility of the organisation and establishing clear policies and procedures stops team members from becoming frustrated and confused with irregular responses to difficult behaviour. An organisation that presents a united front with professional, legal, and proven strategies is more effective in addressing OVA.
'That's what it's all about, having consistencies in place and helping the team retain them.'
What role do organisational boundaries play?
According to Nathan, organisational boundaries are critical in establishing consistency. Creating boundaries results in a company-wide understanding of the levels of behaviour, what is tolerated, deemed serious, and what behaviour calls for immediate action.
'Organisational boundaries are very clear.'
Nathan emphasises that it's not about how you feel as an individual but the importance of following a process in order to keep everyone safe. Many organisations will have policies and procedures that are left open for interpretation, such as advising employees that 'if you feel uncomfortable, you should report it', but therein lies the issue because everyone is going to feel differently.
'Everyone has a different level of tolerance dealing with aggressive behaviour … It does not mean you don't follow a process.'
How can organisations address OVA effectively?
According to Nathan, five things are crucial in addressing OVA effectively:
Training and up-skilling employees
This creates a cohesive approach to difficult situations by educating employees on effective strategies to use when de-escalating a heightened person.
Regularly talking about the training
This ensures that strategies are always at the forefront of employees' minds and that employees can adequately turn to these strategies when a situation calls for them.
Debriefing incidents
This allows employees to understand what may have caused and/or intensified the incident and how it could be prevented or mitigated more successfully in the future.
Establishing organisational boundaries
This ensures the whole team has a unified understanding and level of tolerance for difficult behaviour which can lead to a more cohesive team with an effective approach to addressing OVA.
Supporting the team in their decisions
This means not confusing a team member but instead finding a way to support them by working together as a team and creating a unified front when addressing difficult situations.
How can training with Resolution Education help?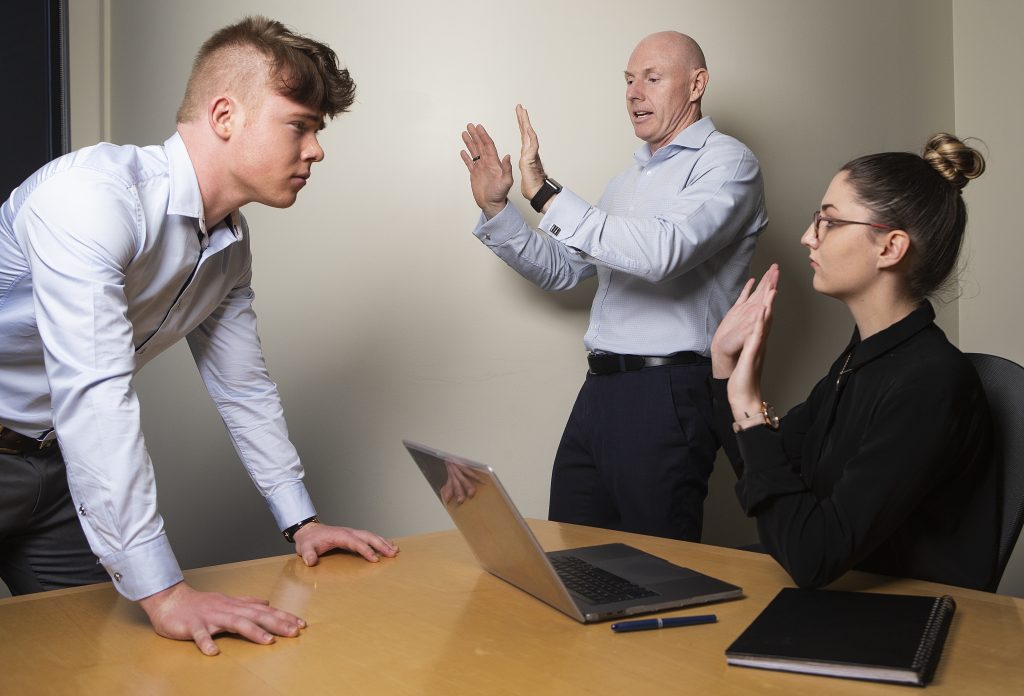 Resolution Education works with organisations every day to help them establish effective policies and procedures, as well as strategies to deal with difficult behaviour.
As an overview, Resolution Education training programs:
create a unified understanding of what triggers OVA and how to minimise triggers
develop organisational boundaries crucial for consistency
provide strategies and processes for addressing issues effectively
Organisations across Australia and New Zealand are implementing Resolution Education's A.D.P. Framework and techniques to reduce overall incidents in their workplace, leading to more productive and safer working environments.
To highlight the success that organisations can achieve, Nathan explains how an employment agency that he worked with saw a reduction of 65% in OVA incidents after a year of implementing the consistent approaches and effective de-escalation strategies that participants were trained on.
'We help build those boundaries by reviewing policies and procedures, providing training, and reminding everyone about those boundaries on an ongoing basis.'
In summary, Nathan emphasises that when all team members are educated on the organisational policies and procedures, and implement them effectively, it leads to a more productive and safer workplace with fewer OVA incidents.
As the head trainer of Resolution Education, Nathan offers his expertise, helping organisations establish clear policies, procedures, and strategies for dealing with occupational violence and aggression.
If you're concerned about occupational violence and aggression in your workplace and want to take proactive steps to address it, Nathan and the team at Resolution Education are here to help.
Don't wait until an incident occurs. Get in touch today to discuss your training options. With your input, Resolution Education can customise training specific to your team's needs, in order to create a safer working environment for everyone.